Connecticut Associates Honored for Compassion and Commitment
Benchmark associates took three of 10 Connecticut Assisted Living Association (CALA) Outstanding Resident Service awards, in addition to three honorable mention honors, during a recent ceremony at the exclusive Water's Edge Resort & Spa in Westbrook, Conn.
The annual CALA Outstanding Resident Service awards recognize associates who go above and beyond.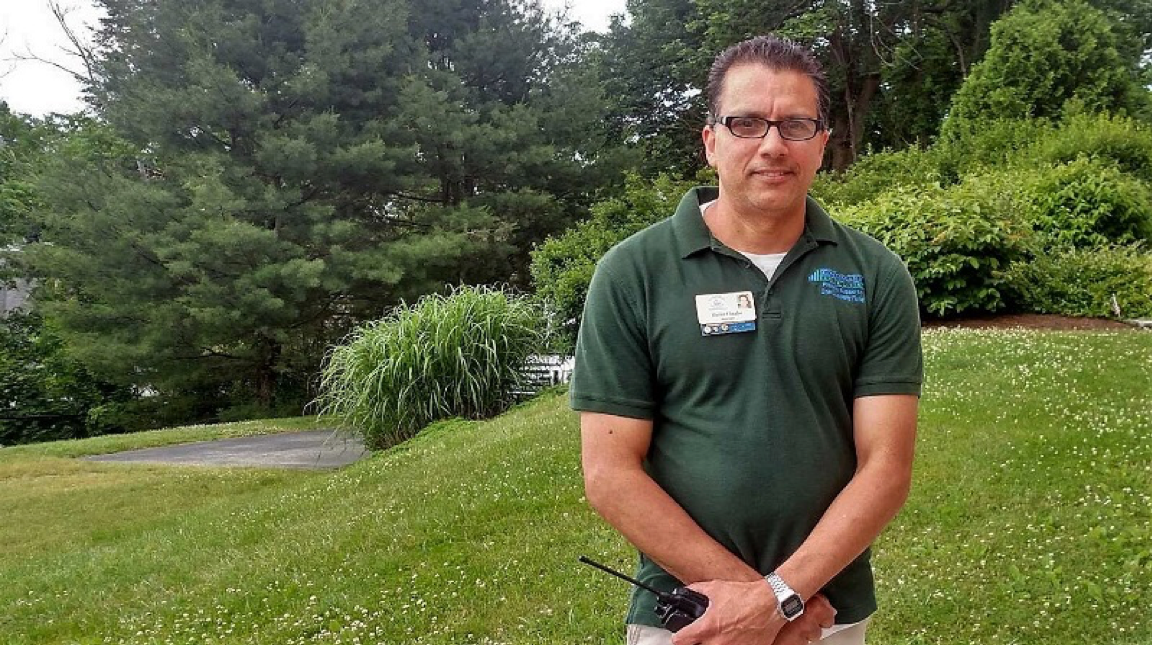 Here's a look at our inspirational winners:
Jules Gerbi, Award Winner
Director of Plant Services, BSL at Hamden, Hamden Conn.
Jules Gerbi is Called to Care, dedicating himself to the well-being of the residents, families and associates of BSL at Hamden for 12 years. When a tornado took out the power, Jules spent the night to make sure the residents were safe.
Jules once left his own birthday party to fix a water leak in a resident's apartment. He leads memory care residents in praying the rosary and helps them stay connected to their faith.
To pay his respects to every family, Jules also attends the funerals of residents and former residents.
Floridalma Ambrosio, Award Winner
Resident Care Associate, Ridgefield Crossings, Ridgefield, Conn.
A memory care resident previously lived with a private caregiver and hadn't left her home in years. After moving into Ridgefield Crossings, she didn't leave her apartment for months.
Every day, Floridalma (Flo) worked to build a relationship with her. The resident now eats every meal in the dining room, attends daily activities and enjoys a quality of life beyond her family's expectations.
To communicate with a resident who spoke little English, Flo learned a little Japanese. That led to daily joking and dancing. When the resident was hospitalized, Flo spent time with him at the hospital, often on her own time, bathing and dressing him, keeping his spirits up and advising the hospital staff on how to work with him. Thanks in large part to Flo's efforts, the resident didn't need rehab and returned home to continue dancing at Ridgefield Crossings.
Hector Claudio, Award Winner
Maintenance Technician, Academy Point at Mystic, Mystic, Conn.
In his five years at Academy Point, Hector Claudio has advanced from dishwasher, to housekeeper, to maintenance tech.
Known for quickly acquiring new skills, he laid a new floor in the associate lounge without prior experience in flooring. To learn how to repair air conditioners, he disassembled and reassembled old units.
When Chef Ann Apicelli wanted to infuse cultural themes into the dining experience, she partnered with Hector to prepare a favorite recipe from his Puerto Rican family. Weeks later, residents still rave about his coconut custard. It's one example of how Hector is "connecting to what matters" through family traditions, culture and memorable experiences.
Hector's strong faith fuels his compassion and dedication to the residents and families he considers an honor to serve.
Millicent Campbell, Honorable Mention
Resident Care Associate, The Village at Buckland Court, South Windsor, Conn.
Millicent Campbell feels lucky to have many "grandmothers" in her memory care "neighborhood." She knows their quirks and mannerisms, and is first to spot something wrong. From colds to falls, she carefully watches over their recovery.
Millicent has a special grandma with challenging behaviors. She has taken her under her wing and spends as much time as possible doing puzzles, reading or just holding her hand to help keep her calm. On her days off, Millicent calls the resident just to talk.
Millicent even offers to switch assignments with other associates so she can care for the most challenging residents and bring joy to their day and sunshine to the neighborhood.
Janie Whipple, Honorable Mention
Receptionist and Program Assistant, Academy Point at Mystic.
Janie Whipple drove around the town of Mystic looking for the best Christmas light displays. The next day, she took residents along her carefully planned route as they sipped hot chocolate and listened to Christmas music.
When Janie learned that a resident missed socializing and eating at her favorite restaurants, Janie spoke with the resident's family friend. Now, once a week, the threesome happily "go out on the town."
A resident who was excited to go to the symphony had no family available to accompany her. It was a great evening for the resident and Janie. These are just a few examples of how Janie connects residents to what matters.
Amanda Dearborn, Honorable Mention
Memory Care Program Coordinator, Benchmark Senior Living at Hamden, Hamden, Conn.
Amanda's memory care residents are her second family. In times of happiness and sorrow, she is there for them. When a resident passes away, Amanda creates a photo book for the family showing their loved one living a happy life.
Learn more about Amanda in this "Life at Benchmark" profile.