Chef Corina Rebello Proves Judge Wrong
One of the judges told Chef Corina Rebello that there's "no way" to properly cook a veal shank in under an hour, the allotted time for competitors in the Connecticut Assisted Living Association's (CALA) 2018 Chef Challenge. Not only that, Chef Rebello was attempting a complicated dish involving careful butchering and classical French techniques.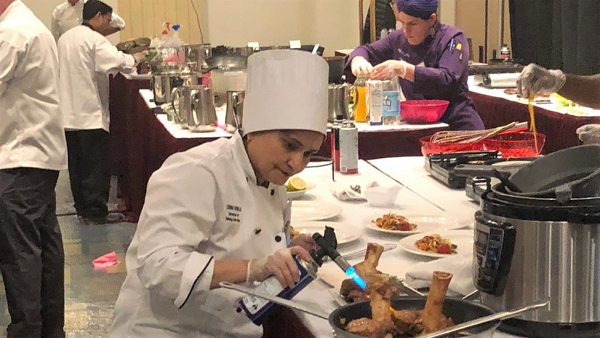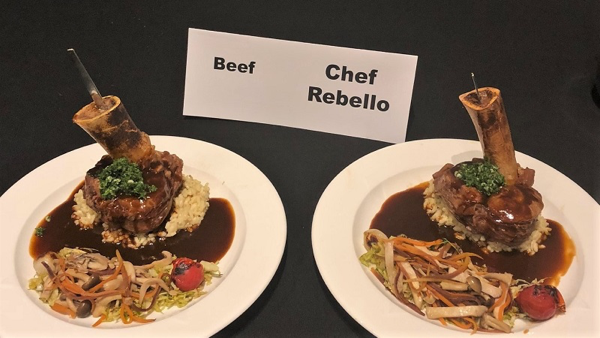 The panel of professional chefs judged dishes on elements such as creativity, taste, presentation and nutritional balance, and awarded first, second and third place to the best beef, chicken and seafood dishes.
"You proved me wrong," said the judge after Chef Rebello took first place in the beef category.
Chef Rebello is Dining Services Director at River Ridge at Avon and has surprised taste buds at Benchmark for four years. She is the latest chef to make Benchmark shine at all four CALA Chef Challenges:
2018 First place in beef
2017 First place in beef, chicken and seafood
2016 First place in beef and chicken
2015 . First place in seafood, second place in beef, third place in chicken
Learn about Benchmark's clean sweep in last year's Chef Challenge.
"Chef Rebello pulled off a very ambitious dish and another win for our Benchmark culinary team," says Regional Director of Dining Experience Mike Eckrote. "My sincere thanks and congratulations to Corina and everyone who supported her."